Khasi-Cymru Collective – 'Sai-thaiñ ki Sur
I'm delighted to announce that the debut album from the Khasi-Cymru Collective; 'Sai-thaiñ ki Sur is out on the 28th of May on the Naxos World label. The title (pronounced SIGH-T-HAN-KEY-SOOR) translates as 'the weaving of voices' in Khasi and was chosen by Lapdiang Syiem, a poet and performer from Shillong, the capital of Meghalaya state.
Khasi people make up about 50% of the population of Meghalaya state and are indigenous to Northeast India, a hugely diverse region with over 220 ethnic groups and as many, if not more languages. A land of beautiful mountains, spectacular waterfalls and green steep-sided valleys, Meghalaya means 'abode of the clouds' in Sanskrit. The region is subject to thunderous downpours for much of the year and several highland villages lay claim to being the wettest place on earth. Protected for generations by this terrain, there are many unique aspects to Khasi culture, including a matrilineal system of inheritance and the traditional belief system Ka Niam Khasi. The Khasi language is itself a rarity in India, being more closely related to Southeast Asian tongues such as Vietnamese and Khmer.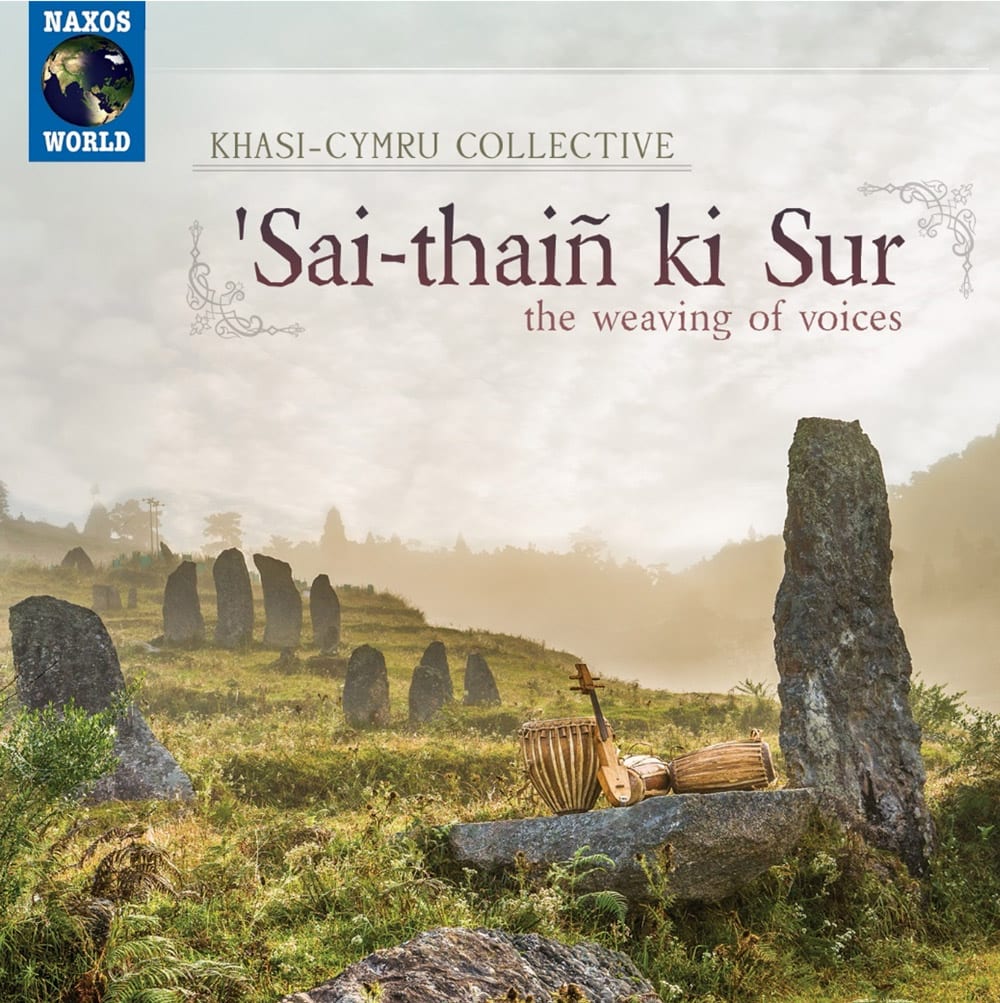 Lait Lum, East Khasi Hills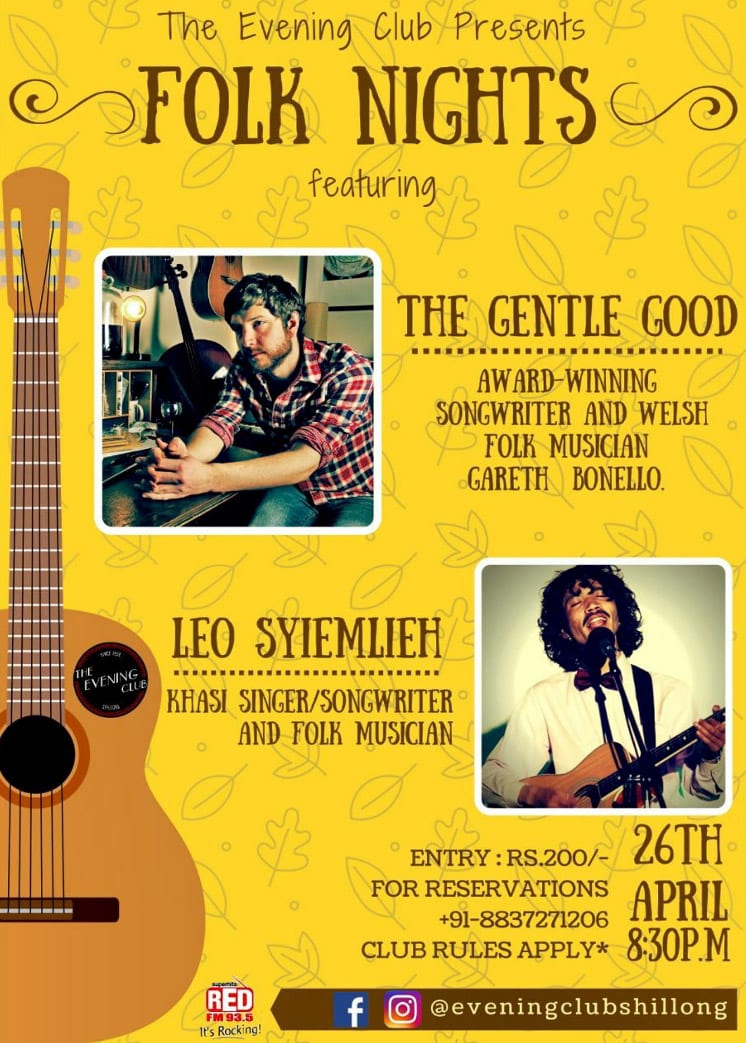 Since 2016 I've been part of a research project based at the University of South Wales titled Welsh and Khasi Cultural Dialogues, that encourages artistic collaboration between artists from both communities. Under the supervision of Professor Lisa Lewis, I completed a PhD in music and performance, much of it involving practical research (or 'jamming' as I prefer to call it!) with Khasi artists. Between 2017 and 2020, I was a regular visitor to Meghalaya and stayed for several weeks at a time in and around the busy capital Shillong. During these visits I got to know musicians, artists, academics, taxi drivers, farmers, and many other members of the Khasi community. Over the years I also got to know some of the music scene in Shillong and performed several times at a great venue called The Evening Club. I did the rounds on radio too, performing for Red FM, Big FM and All India Radio.
The album represents a three-year collaboration with artists from the indigenous Khasi community of North East India. Between 1841 and 1969, hundreds of men and women left Wales to establish and maintain the first Welsh Overseas Mission in the Khasi and Jaiñtia Hills, with profound and lasting consequences for Khasi society and culture. Recorded in the city of Shillong and in villages around Meghalaya, 'Sai-thaiñ ki Sur explores folklore, song, missionary hymns, poetry and identity in both societies. The album weaves together a range of voices from all over Meghalaya, representing a selection of the music that we wrote and recorded together. Some tracks are unaltered live takes made in the village of Pahambir, or in an old mission house in Mawkhar. Others were recorded by Peter Dkhar at Merliham Arrangements, a studio in Shillong, and the final touches recorded and mixed in Cardiff by Llion Robertson.
Thanks to the musician and craftsman Risingbor Kurkalang I acquired a Duitara; a stringed instrument made from the wood of the jackfruit tree U Dieng Slang, that is ubiquitous in Khasi folk music. I'm so grateful to Rising for introducing me to Khasi folk music and tunes by Skendrowell Syiemlieh on the Duitara. I owe a great debt to Meban Lyngdoh, who took the time to walk me through the distinctive rhythmic patterns of the Duitara and jam with me. We also performed a set for Big FM in Shillong together, back in November 2018. I'm delighted that there are several tunes on the album that feature both Rising and Meban playing this beautiful instrument. The Duitara is traditionally used to accompany stories and folk songs around Ka Rympei (the hearth) and is a key element of an oral tradition that is vital to Khasi culture.
I have been privileged enough to spend time around several Khasi hearths, particularly in the village of Pahambir, which I visited with the esteemed folklorist Desmond Kharmawphlang. It was an honour to learn about Khasi music and culture from the musician and craftsman Rani Maring and the residents of the village. Rani can be heard playing the Maryngod (a bowed instrument like a violin) on the beautiful song 'Ka Sit Tula', in harmony with Jewel Syngkli's captivating voice. I'll never forget that performance, nor when village elders Prit and Jai Makri took turns to demonstrate their mastery of the Muiñ, a bamboo instrument played with the mouth.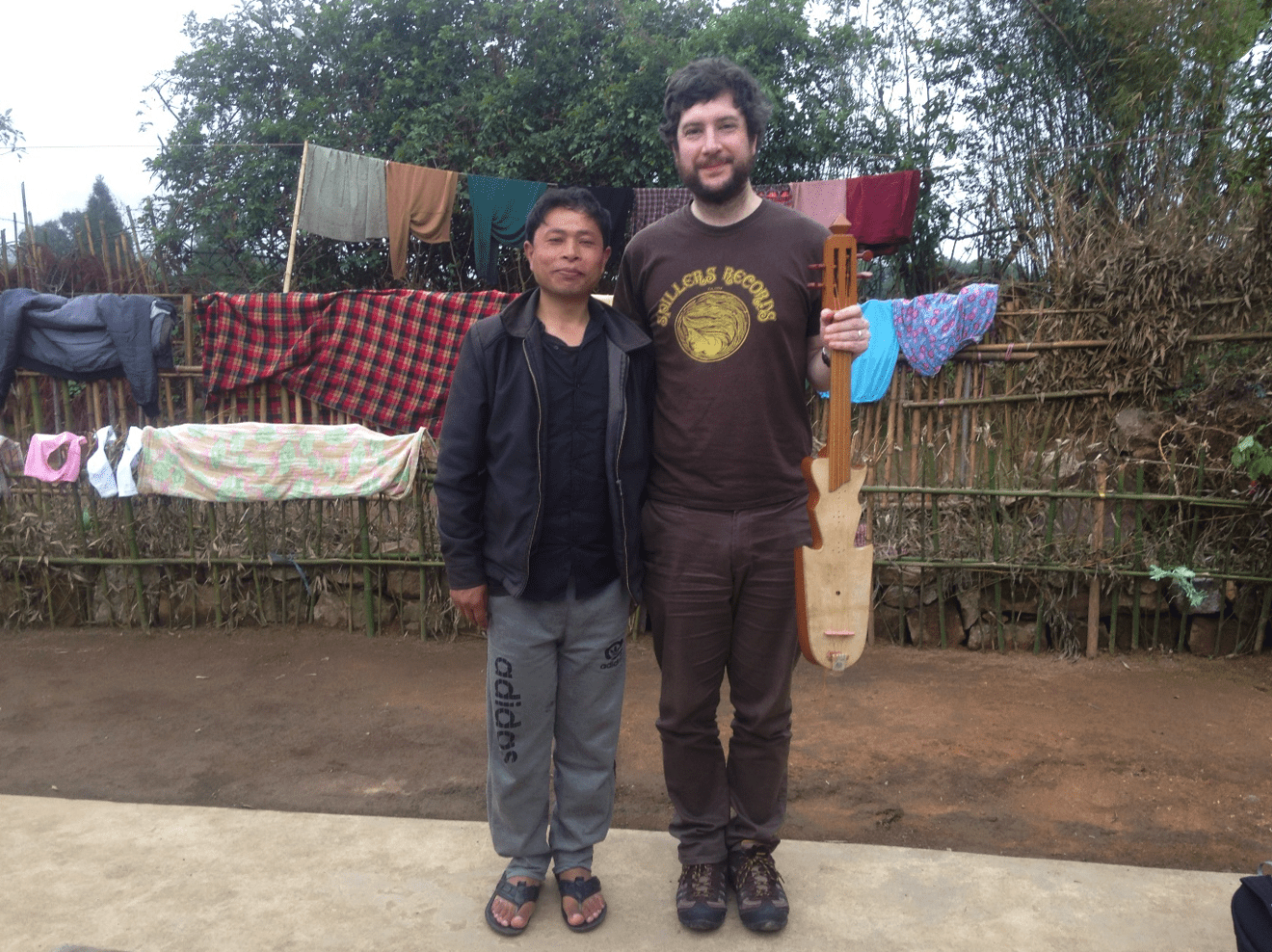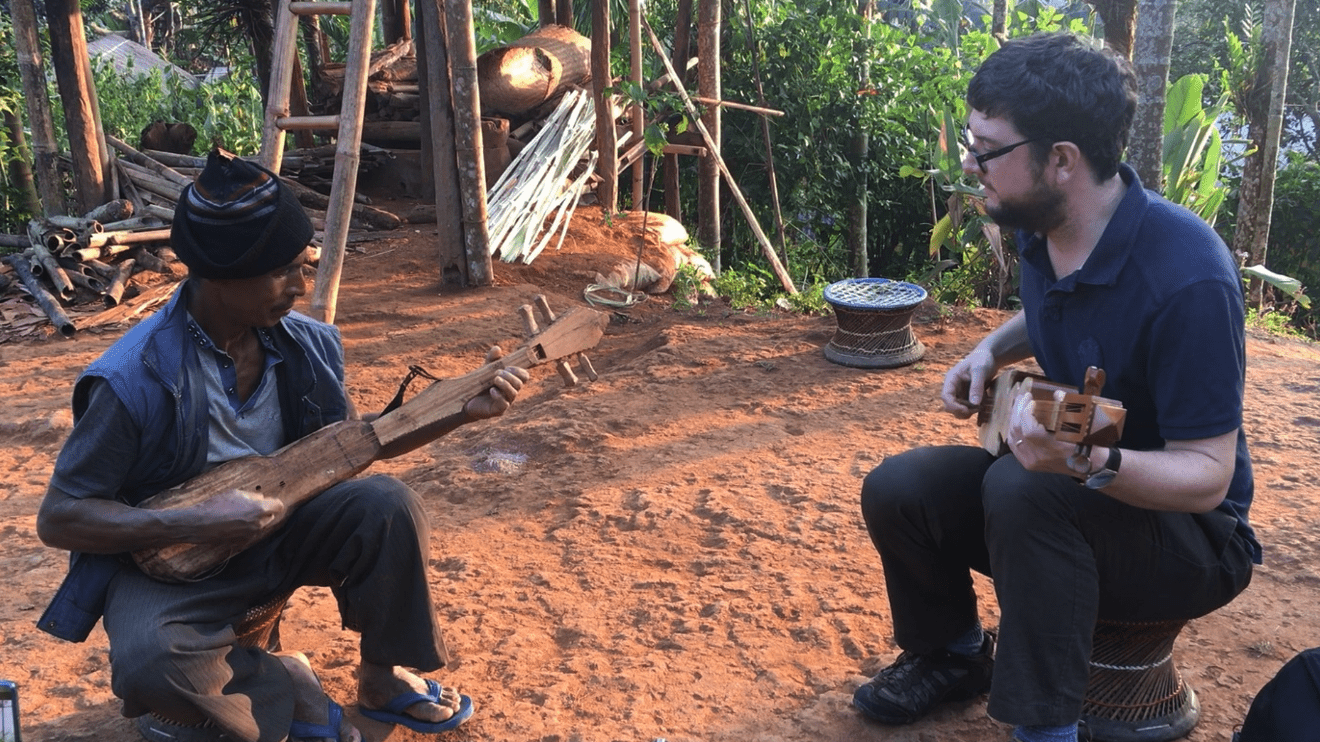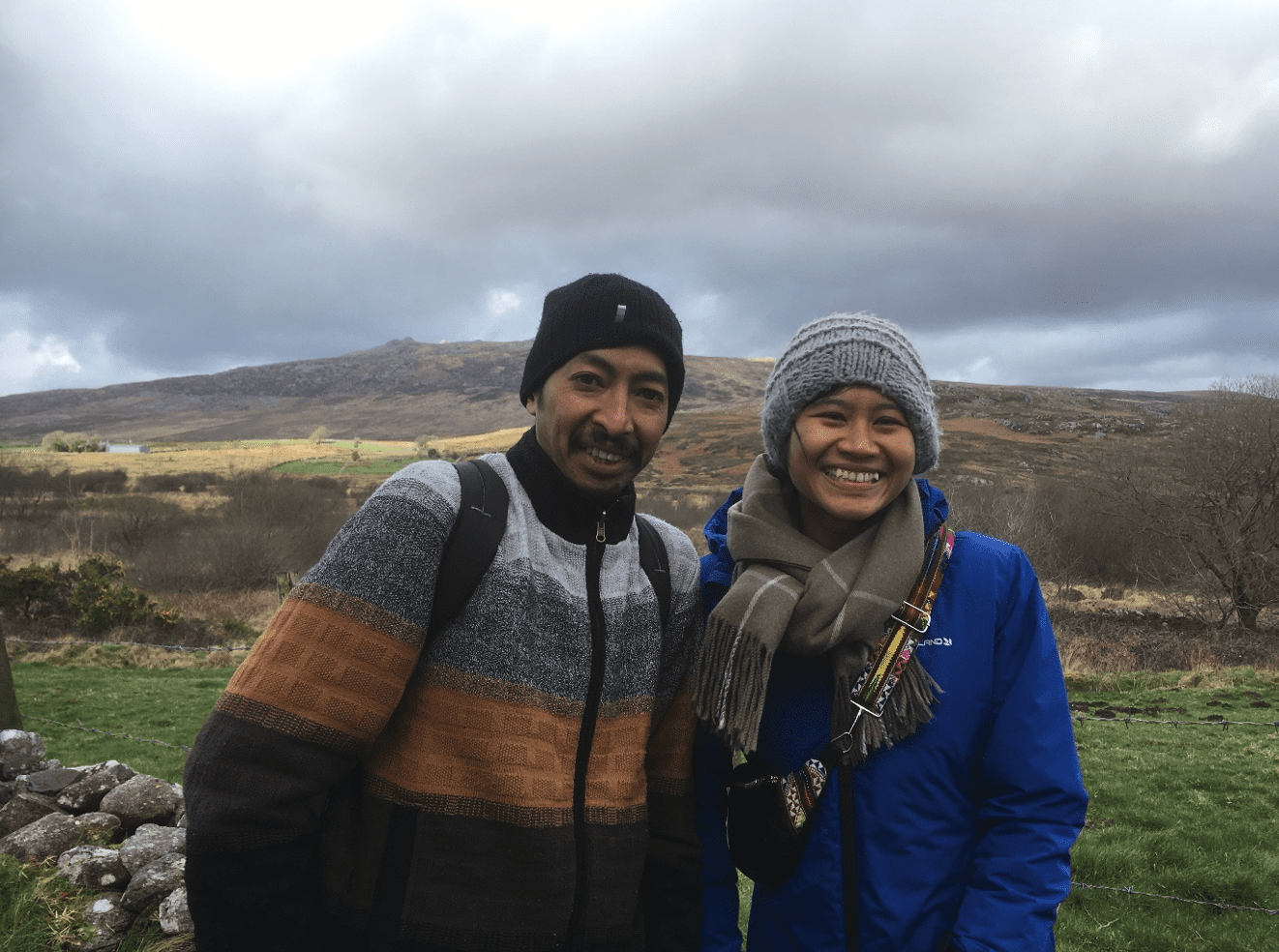 Folk tales became an important focus of several collaborations, notably with the brilliant flautist Benedict Hynñiewta, the poet Lapdiang Syiem,  and the multi-instrumentalist Apkyrmenskem Tangsong. In an old mission house in Mawkhar, Lapdiang, Kyrmen and I would meet to combine storytelling, poetry and music in a room that once housed Welsh missionaries and Khasi converts. Benedict and I wrote 'Hediad Ka Likai' together, a song based on a tragic Khasi folk tale. Poetry and folklore featured often in many of the collaborations and several songs were inspired by conversations with Khasi poets Esther Syiem and Desmond Kharmawphlang. In 2019 and 2020, Benedict, Lapdiang and I toured in Wales and India with the theatre piece Performing Journeys. Directed by Lisa Lewis, the piece allowed us to further explore our musical collaboration and to experiment with adding it to live performance with Lapdiang and Welsh actor Rhys ap Trefor. I also worked with the renowned Khasi songwriter Desmond Sunn, who DJs on Red FM Shillong. We wrote 'Kam Pher' together in just a few hours one cold evening in a forest outside Shillong. AS far as I know, it's the first song to be written in English, Khasi and Welsh.
From this disparate group of artists and academics the Khasi-Cymru Collective was born. Looking back at those times through the cracked lens of Covid, it feels like they happened a lifetime ago. Nevertheless, I am hopeful that we will see to loads more collaboration between artists from Wales and the Khasi and Jaiñtia Hills in future. I'm delighted that the album is finally coming out and can't wait for people to hear it. I'd like to say a huge Khublei / Diolch to all the wonderful people that made this record possible, it's been an amazing journey and I know how privileged I am to have had this wonderful opportunity. I look forward to brighter days, when our voices can weave together in the cold mountain air once again.
'Sai-thaiñ ki Sur (the Weaving of Voices) is available here or order from your local indie record store.