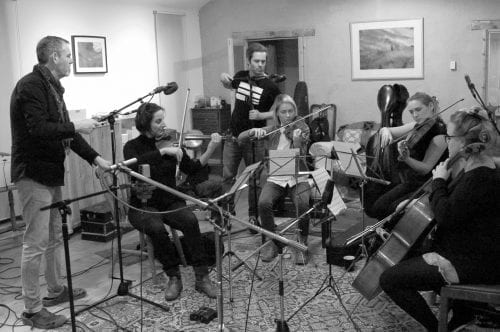 I was absolutely delighted to receive a nomination for the Welsh Music Prize last month and with the winner being announced this week I'd just like to take a minute to say a huge thank you to everyone that helped create the album.
I had a wonderful time recording at Dylan Fowler's studio, Stiwdio Felin fach last year and would like to thank Dylan for his contribution to the recording and to Llion Robertson for his sterling work in both pre and post-production. A huge thanks also goes to Seb Goldfinch for his outstanding arrangements for string and brass and to all the musicians that contributed; Jack Egglestone, Callum Duggan, Georgia Ruth Williams, Dylan Fowler, Fiona Bassett, Ceri Jones, Tomos Williams and the magical Mavron Quartet.
I owe a large debt of gratitude to Richard Chitty of Bubblewrap Records for his fantastic artwork and for releasing the record – on CD and Vinyl as well! It's a joy to release a record that looks so damn pretty. I'd also like to thank PRSF for their contribution to the recording process, without which I doubt the album would have seen the light of day.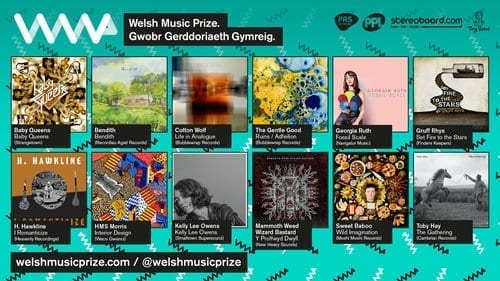 I'm one of 12 bands on a very strong shortlist that contains many of my favourite records from the past year. It's a great thing to see Welsh artists creating such a rich variety of high quality music. The winners are to be announced on the 20th of October in Cardiff – Best of luck to everyone on the list!
Click here for more info on this year's shortlisted acts.