It's been a while since I've posted anything so I thought I'd best sit myself down and mention what I've been up to and what's  on the way this Spring (yes, I've decided it is Spring already). So, here goes…
Y Gwyfyn & Dydd Miwsig Cymru 2018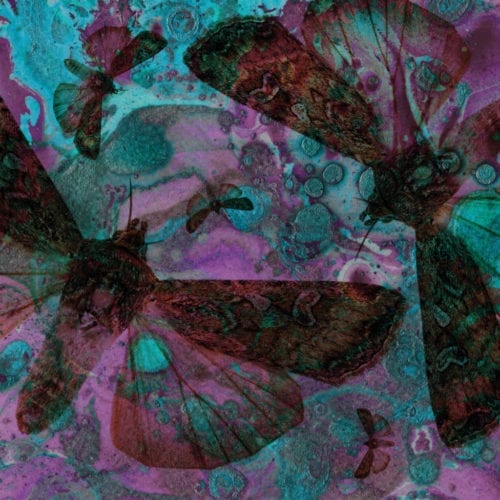 I'm delighted to announce that I have a new record out on February the 9th! To celebrate Dydd Miwsig Cymru 2018 (Welsh Music Day 2018) myself and Bubblewrap Records are releasing Y Gwyfyn EP and will be launching it at a gig in Cardiff Emporium with a host of brilliant Welsh artists including DJ Garmon, Papur Wal, Y Cledrau, Eadyth, Mellt, Los Blancos and the legend that is Meic Stevens! 
The EP has one track from the recently award winning (*ahem*) Ruins/Adfeilion in 'Y Gwyfyn' and also features a Welsh language translation of 'The Fisherman'. There are three brand new tracks, ranging from a traditional Welsh folk song to a moonlit instrumental illuminating a woodland scene from the lofty perspective of a Tawny Owl.
Y Bardd Anfarwol & Pontio Bangor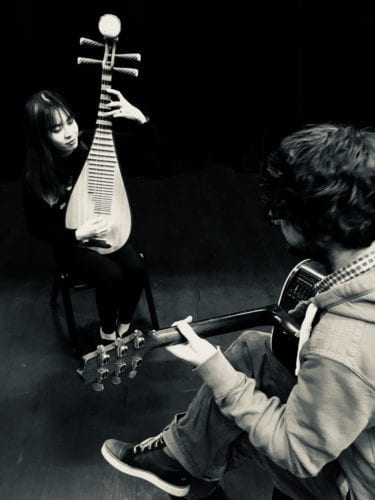 Back in the shops thanks to a long overdue reprint is the Welsh/Chinese collaborative album Y Bardd Anfarwol. I'm delighted to be performing the album in its entirety along with the band, the Mavron String Quartet and traditional Chinese musicians Lei Yuan and Zining Wang at Pontio Bangor on February 16th. This is an extremely rare opportunity to catch the album performed as it is on record, with both strings and traditional Chinese instrumentation. It may never happen again! Tickets are available here.
Christmas Fundraiser – Diolch/Thank you!
Every year I put all my bandcamp sales and any gig money from December into a pot for charity and this year I was raising money for Shelter Cymru and Oasis Cardiff. I'm extremely grateful and very humbled by the generous contributions made to the cause and can now reveal that we raised over £210, with extra bits from radio play still to be worked out later in the year. So, a massive thank you to all that donated!
Cappello Holiday & The Boat Studio
Those of you that follow me on Instagram (ghbonello_ffoto if you like nice pics of scenery and blurry pics of gigs) may be aware that I spent some time writing and collaborating with some wonderful musicians on a narrowboat at the beginning of January. Two excellent songwriters; Lydia Hol from Canada and Ida Wenøe from Denmark joined myself and notorious Tongwynlais troublemaker Eugene Capper for an artistic residency on The Boat Studio.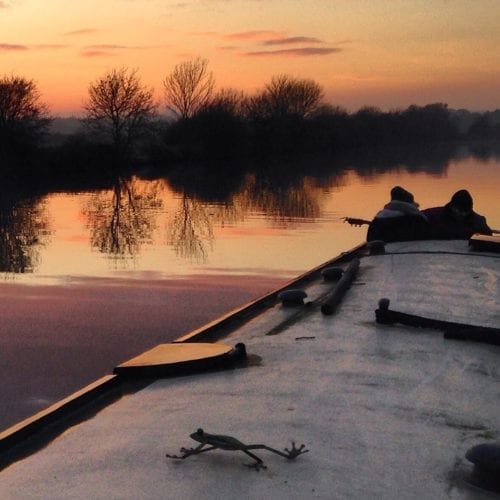 This exceptionally fine vessel of wood, metal and unbridled ambition drifts quietly along the borderland cuts, hosting and inspiring artists of all kinds. We jammed, wrote songs, cooked food, steered along the Gloucester canal and may have got thoroughly drunk one night as well. To cap it all off we formed a band called Cappello Holiday and managed to pull off a memorable show at The Big Top in the middle of Cardiff. Thanks to all that braved a wet January night to come to that one, it was a very special evening and really meant a lot that so many were there! Massive thanks to Amber Mottram and Ellie Young, creators and owners of The Boat Studio for hosting us and getting us all home alive.
On returning to shore we also did a bit of filming with On Par Productions at Bubblewrap HQ. There are several videos to come but in the meantime here's Ida and I interpreting a masterpiece of songwriting by BS Ingemann and Carl Nielsen.
Gigs
As I am currently studying for a PhD and can't remember many of my own songs any more I'm going to scale back on the gigs this year. However, this does not mean that I'm going to disappear completely, just that I'm only doing gigs that are very cool. Check out my Gigs page to find out which gigs are cool in 2018.
Thanks for reading! Keep an eye out for more news soon!